Brian Massey and Joel Harvey spill the beans on the trick they use to get visitors to pick up the phone and call.
Most businesses value phone calls at five, seven or ten times the value of online form fills.
It's sometimes hard to get form leads to respond after they leave the site.
Talented phone jockeys and sales people will close a high number of the people they talk to.
So, what's our secret. Listen our interview with Tim Paige of LeadPages and find out.
Podcast: Play in new window | Download
Subscribe to the Podcast
If you enjoyed this, please leave a review on iTunes!
Have you tried the
Conversion Rate Upside Calculator
yet? You might be surprised at the upside you're mssing.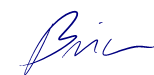 Podcast: Play in new window | Download