The New York Times reports that, when you're wearing a white lab coat, you're ability to solve problems and pay attention increases. But how can a marketer or business owner justify wearing a lab coat?
Well, if it's a digital marketers lab coat — like we wear at Conversion Sciences — no one can object.
Buyschtuff is a store dedicated to authority-building products for marketers. We have the schtuff you are looking for to turn the ho-hum of marketing into the an engaging and entertaining marketing experience.
See what we have in stock in our conversion-optimized online store.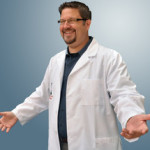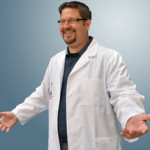 Is your marketing team throwing s**t against the wall? Protect your expensive clothing with a marketing lab coat much. It's white. It fits. Ladies are impressed by it. You can wear it anywhere you want to gain the respect and attention that you deserve. Come on, you want to be taken seriously, right? Neither do we.
Is an executive telling you that you need to talk more about your company on your landing pages? Simply point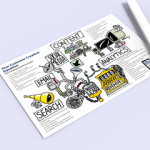 to the 
Unexpected
Formulas
Poster
 hanging on your wall and explain, "Number 2: Our visitors don't care about our company or its products." If it's on a poster, it has to be true, right?
This is what we're all about: having fun while marketing smart. We don't use any annoying marketing jargon here, words like hybrid, immersive experience, synergy, velocity, democratization, templatize (huh?), aggregation, or syndication. Instead we offer products that are fun and useful, and we promise to keep our tongues squarely in our cheeks at all times.
The only other way to get this schtuff, is to  let us optimize your site for you. Our clients earn their lab coats.
Remember, Free Shipping on all orders over $1,000,000.  Go order some marketing fun for you, your friends, neighbors, or your entire city.
[signature]